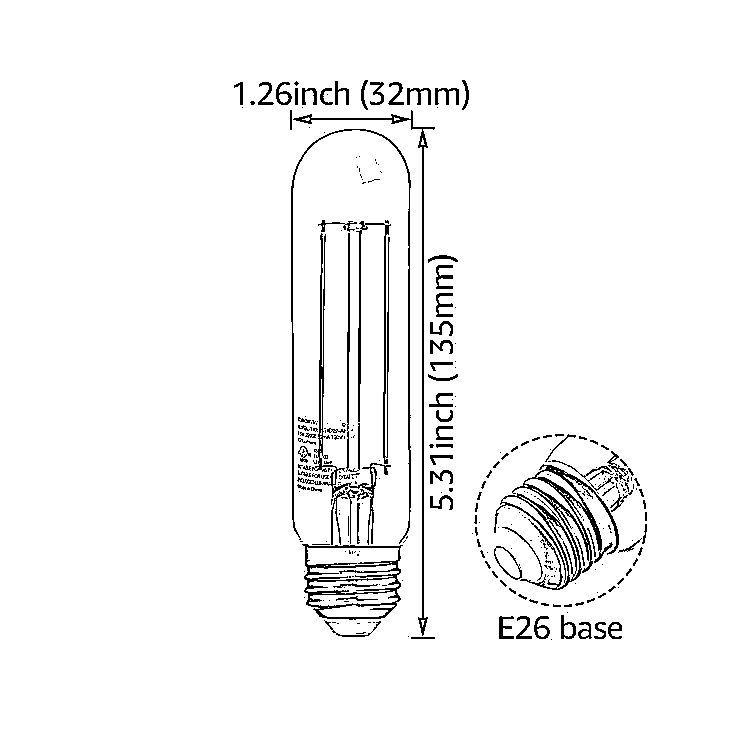 ESCENA
GoldenEra 4.5W T10 LED Vintage Bulbs- E26 Base - 2200K Amber Warm
XL1FBL-T10E26S4D22-AMB-1P
Sale price
$4.99
Regular price
Energy Efficiency
The TORCHSTAR T10 tubular LED bulb offers considerable energy savings, replacing traditional 25W incandescent bulbs with just 4.5W of power usage, potentially lasting 13.7 years based on 3hrs/day of usage.
Light Quality
With a 400-lumen brightness, a 300° beam angle, and a CRI of 90+, this bulb provides excellent light quality, ideal for various light fixtures including chandeliers, pendants, and lamps.
Design and Function
The bulb's tubular design, amber color, and dimmability ranging from 0% to 100% contribute to its aesthetic appeal and functional versatility in different lighting scenarios.
The bulbs replace 25W traditional incandescent bulbs using only 4.5 watts, thus providing significant energy savings.
Yes, these bulbs can smoothly dim from 0% to 100% without flickering or buzzing.
Based on a usage of 3 hours per day, these bulbs can last for 13.7 years.
These bulbs are suitable for a range of light fixtures with a medium E26 socket, including chandeliers, pendants, table lamps, and floor lamps.