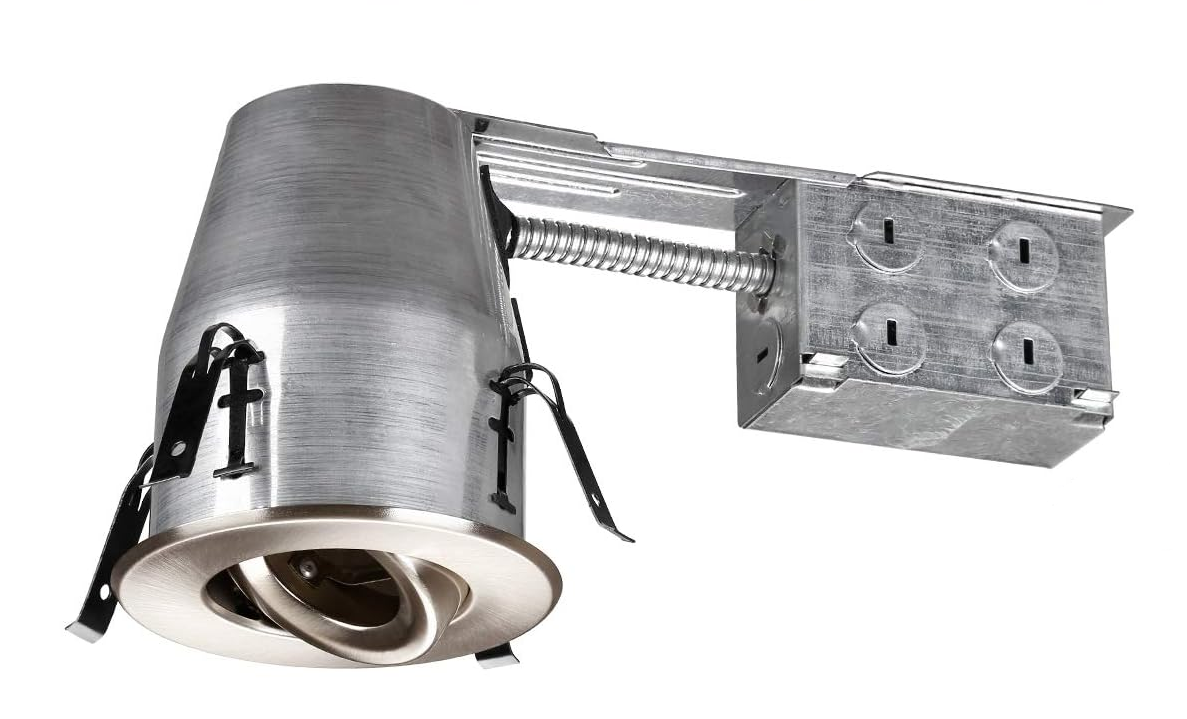 TORCHSTAR
Rotatoset 4" Remodeling Gimbal LED Recessed Trim Kit - Satin Nickel
LNRH-4GU10-SNRLT-1P + GU10TBA40-D-30-1P
Sale price
$14.99
Regular price
Durable Construction
The TORCHSTAR remodel kit boasts a durable aluminum IC housing, ensuring longevity and safety in operation.
Advanced Features
This product features an integrated thermal switch, which cuts off power during overheating, and a 4-wire push-in connector for easy installation.
Trim Details
The satin nickel gimbal metal trim, designed for a 4-inch remodel, not only offers a sleek appearance but also covers unsightly gaps or torn drywall.
The remodel kit, including its recessed can and trim, is made of durable aluminum.
Yes, the recessed can features a thermal switch that cuts off power when overheated.
The kit is compatible with GU10 LED bulbs.
The product has an air-tight design with an IC housing to prevent heated airflow diffusion.